ToPerfectArt Newsletter
For updates, special offers and promotions
Inside Our Studio
Welcome to our studio and take a look of our working areas! Every /front/default/image you see below is taken in our own studio. These are real working area, real oil paints, real wooden palettes and easels, another word, we are a real company operating a real working studio. We are not reseller, so, you are getting the best quality directly from our studio at the most affordable price. We are very confident that you will be happy with our quality and professionalism and work with us in a long term. Any question, feel free to contact us!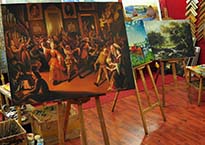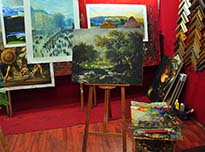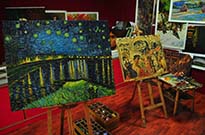 Oil paints:
Every our paintings are hand painted by the finest materials. Oil paint comes in many different brands. We use Holbein DUO Oil, Van Gogh H2O and Winsor-Newton Artisan. Oil paint are in different grades but we use only professional or artist grade. We use Professional grade paints because they contain a higher grade pigment. They are chemically stable. The color lasts forever and they are environmental, no hurts to the human body.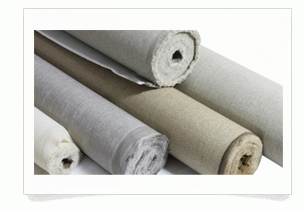 The canvas:
There are many kinds of canvas on the market but we use only three types that our customers have told us that works well for them. The first type is linen canvas that we use for museum quality. It always work very well with thick brushstrokes and the color and shading can stay on the painting many years. We use also synthetic canvases for High quality and Normal quality which are excellent for finer works like portraits or architectural paintings. The third sort of canvas we use is our cracked canvas. This is usually requested for more renaissance style paintings as they give a more aged/antiqued effect.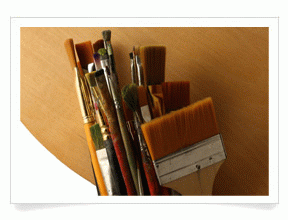 The Brushes
Paint brushes are made up from stiff or soft hairs, which are either natural hairs or synthetic fibers. In our studios, you will see countless brushes in different sizes and shapes, Round, Flat, Bright, Fan and Filbert. Our artists choose the most suitable brushes according to style of the painting. A Van Gogh painting naturally requires very thick texture and therefore a flat brush with thicker bristles is required. A Michelangelo painting, on the other hand, would require using a very fine round brush and a fan blender that leaves no mark at all.
We pack canvas paintings in 3 types based on the quantity. For individual orders, 2 or 3 paintings, we pack the paintings in a strong, protective postal tube. For gallery orders, tens paintings, we roll bubble plastic film firstly, then, thick brown paper outside. For wholesale orders and framed art, we pack in carton. When packages are delivered damaged, we'll need you to inform the courier (UPS) at your end, so they can process the complaint and take photos of the damage and send the photos to us. But, as far as your painting is concerned, if it was damaged beyond repair or lost in transit (both rare occurrences, thankfully), we will immediately dispatch a replacement (or paint a new one for you if it was not one we had in stock).
Type01: For Individual buyers
Type02: For Galleries buyers
Type03: For volume buyers