ToPerfectArt Newsletter
For updates, special offers and promotions
Welcomt To Our Giclee Canvas Print

About Giclee Printing
Giclee (pronounced Gee'clay) is a French term meaning to spray or squirt. However, it is not the same as a standard desktop inkjet printer, and is much larger. Giclee prints are a little over a metre wide and are often affectionately referred to as a "knitting machine" as they look very similar. In giclee printing, no screen or other mechanical devices are used and therefore there is no visible dot screen pattern. The image has all the tonalities and hues of the original painting. Giclee prints are created typically using professional 8-Color to 12-Color ink-jet printers. Among the manufacturers of these printers are vanguards such as Epson, MacDermid Colorspan, & Mutoh Valuejet. Giclee prints can be produced on paper and canvas. We choose to print on to canvas because the original paintings are usually on canvas, then, the Giclee prints can be as close to the originals as possible, not only in colour, but also in texture. And canvas prints are much more durable than paper as they do not crease

Machine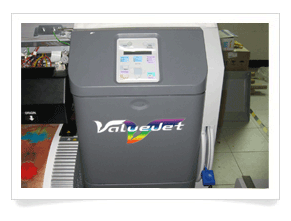 We use Mutoh ValueJet Wide Format Color Printers. The printer incorporate Mutoh's Intelligent Interweaving wave print technology (i² - pronounced i-squared). Mutoh has taken a totally new approach with its i² technology. Ink is laid down carefully in optimized wave forms, not in straight lines used in traditional printing practices. This wave printing approach drastically reduces or even eliminates typical inkjet printing artifacts such as horizontal banding, step mismatch banding, ink mottle, etc. In short, wave printing will allow bidirectional printing of all images, even for the most critical jobs.
Canvas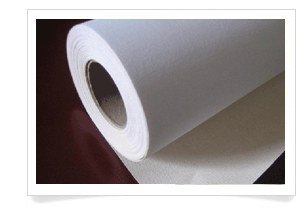 We offer several types of artists canvas including Cotton and Polyester . The highest Gram weight : 400g (14 oz.) per sq.meter, Thicknes: 19mil, White: >85 %. Feature: Glossy, Strong fabrics texture. Our high quality canvas ensures that the color of the image will last up 50 years.
Ink
Mutoh's exceptional new MP Ink is BIO based being composed of 60% plant derived substances. MP Ink contains no harmful VOC's or heavy metals and has fast drying times.
Stretcher bars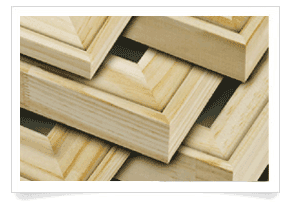 Our frames are made of pine and available in different depths, 2cm, 3cm and 4cm. The timber is sourced from managed pine forests and is carefully selected and stored. Then the wood is kiln dried to 11% moisture content for stability. The hinges are then cut into each end to allow the frames to expand after the canvas has been mounted, this means if your canvas ever goes saggy over time you can re-stretch it without having to take it off the frame!
Lacquer
The final stage of our process is the application of two coats of lacquer. These are applied with a spray gun and compressor to ensure an even coverage and finish like no other. Your canvas will have the typical authentic look but a slight 'glisen' when the light catches it. Perfect!
Packing
Each canvas comes in its own unique box which has double thickness walls to ensure durability. The packing of your Canvas print is extremely important and we ensure that your Canvas arrives at your doorstep on time and 100% perfect.
Price
We offer canvas print and stretched canvas. The price differs from the canvas and stretcher bar to be used, so, for the quotation, pls write to sales@toperfectart.com with information about your request. We will quote you the lowest price.