ToPerfectArt Newsletter
For updates, special offers and promotions
Our Team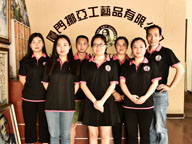 Noah Art is a direct art manufacturer specializing in handmade oil paintings of modern decoration wall art, reproduction art of old masters, custom portrait art from photo, impressional and knife art. In 2007, our studio was established to teach oil painting techniques. After a decade of years development, we are now an oil painting manufacturer and international trade company with over 400 artists and are able to supply 10,000 square meters of decorative art and 500 pieces of museum quality oil paintings per month. We enjoy a good reputation among our customers for wide art selection, excellent quality and reasonable prices. No matter you are art gallery owner or art wholesaler, or individual of art lover, we are a good choice for you.
Our Artists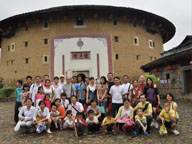 We do not purchase paintings from third source. All paintings are made by our own painters, so, we can offer very competitive prices. We speak with every artist on a daily basis. We are a system of Overall- Quality Control. Everybody of our company is on the position to check the quality. That's why we can offer incredible quality and service to you. We are artists and we work with our other artists directly.
Our studio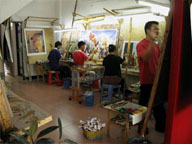 We are an international trade company. Our customers are all over the world, from USA, Canada, Netherlands, Spain, United Kingdom, Malta, Austria of Europe, to Australia, New Zealand, etc.. We serve galleries, interiors designers, furniture stores, art dealers and art lovers world wide. We strongly welcome gallery and wholesaler to be partnership with us to expand the sales channels. We will do whatever possible to help you succeed in your local market.